Re:Creators Zoku Summer Tokuban
---
On August 5, 2017, there was a seiyuu special episode for the TV anime Re:Creators. The seiyuu who appeared were Minase Inori, Komatsu Mikako, and Hikasa Youko.

There was one previous special episode on July 22.

This time, the three seiyuu were wearing yukata, as they went to Oedo Onsen. They played various games at the onsen resort.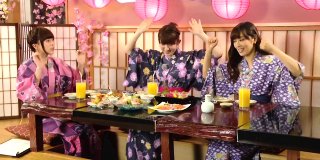 ---
[anime pre-air/post-air TV specials]
[anime special Internet broadcasts]