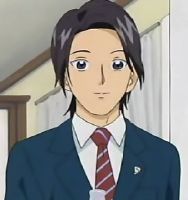 Mishou Kazuya (美翔和也) is Mai's older brother. Kazuya was a second year student at Seikai High School, the best high school in the city.

His dream was to become an astronaut, and look at the earth from outer space.

Kazuya liked to drink milk. He drank milk right out of the glass bottle a lot.