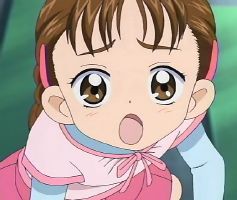 Hyuuga Minori (日向みのり) is Saki's younger sister.

Minori likes to eat hamburg curry, just like Saki. She also wanted to play softball with Saki, but her mother told her that she was still too small.

Minori wanted to help out in the store too, but her parents said that it was too dangerous for her in the kitchen.